Armed Robbery
April 07, 2019
ARMED ROBBERY INVESTIGATION
On April 7th, 2019, at approximately 4:25 PM, the depicted male suspect entered the BP gas station located at 342 N. Park Boulevard in Freeport, produced a black semi-automatic pistol, and demanded cash. The suspect was not given any cash, but fled from the gas station with a package of Newport cigarettes. The depicted male suspect was last seen running southbound on Park Boulevard.
If you can identify the suspect or have any information about this crime please contact Stateline Area Crime Stoppers. Tipsters to Stateline Area Crime Stoppers always remain anonymous and may be eligible for a cash reward up to $1,000!
Anonymous tips can be submitted on the Stateline Area Crime Stoppers P3 Mobile phone app, online at www.statelineareacrimestoppers.com, or by telephone at 866-847-7669 (TIPSNOW).
The Freeport Police Department case number for this investigation is: 19-6361.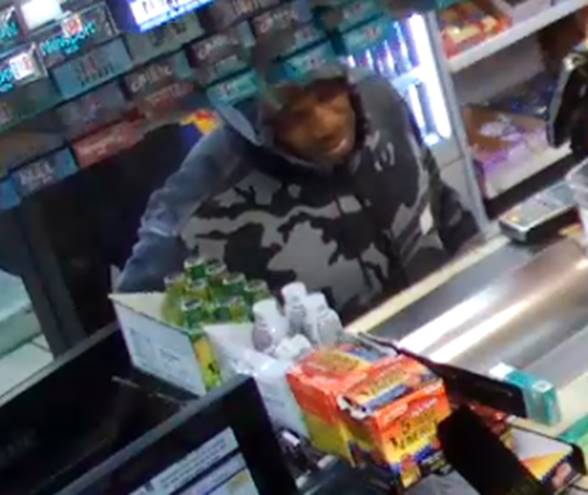 ---