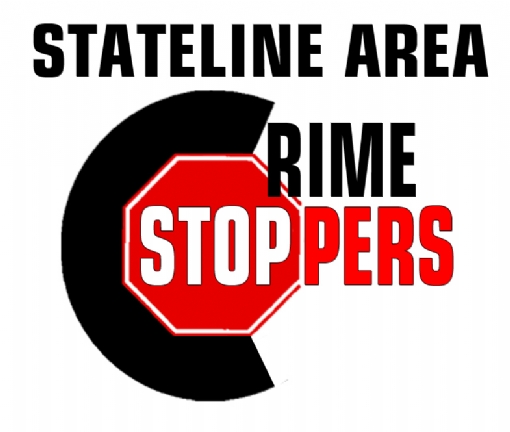 Stateline Area Crime Stoppers Announces 2017
Highland Community College Scholarship Recipient
April 26, 2017 Freeport- Stateline Area Crime Stoppers is proud to announce that Vaun Truckenmiller will be the recipient of their 2017 Highland Community College Foundation Scholarship. The $1,000 scholarship is awarded to students in the Criminal Justice program at Highland Community College.
Vaun is a resident of Freeport and a graduate of Freeport High School. He says he would like to be an officer of law enforcement and some of his goals include, seeking a better relationship between police and the public, assisting citizens on their time of need, protecting rights of the people, ensuring safety and ensuring laws are forced in the community.
This is the first year the Stateline Area Crime Stoppers teamed up with the Highland Community College Foundation to offer this scholarship. "We believe a Crime Stoppers organization should do more that pay informants for information. We need to create programs that will help fight crime and improve the safety of our communities. Investing in the future of those who want to become part of the law enforcement team is investment well worth making" said Stephenson County Sheriff Dave Snyders.
Pat Dunn, Director of Operations with the Highland Community Foundation adds, "We are grateful that the Stateline Area Crime Stoppers made this investment in our students. We've started a great relationship with them and look forward to working with them for future scholarships."
Vaun will be publicly recognized in a reception at the Stateline Area Crime Stoppers golf outing on September 16th.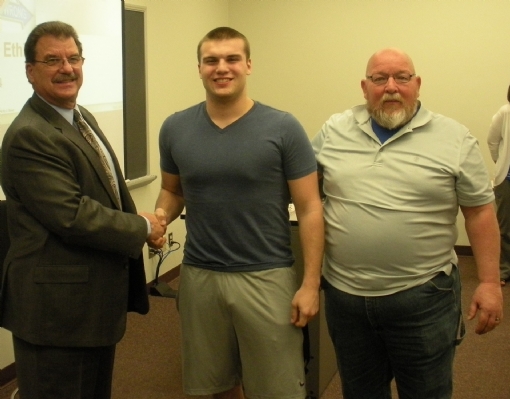 Stephenson County Sheriff Dave Snyders and board president Dennis Goodman present the 2017 Stateline Area Crime Stoppers/Highland Community College Foundation $1,000 scholarship to Criminal Justice student Vaun Truckenmiller.